A look inside the "GPI and Tally Interface" by Blackmagic Design: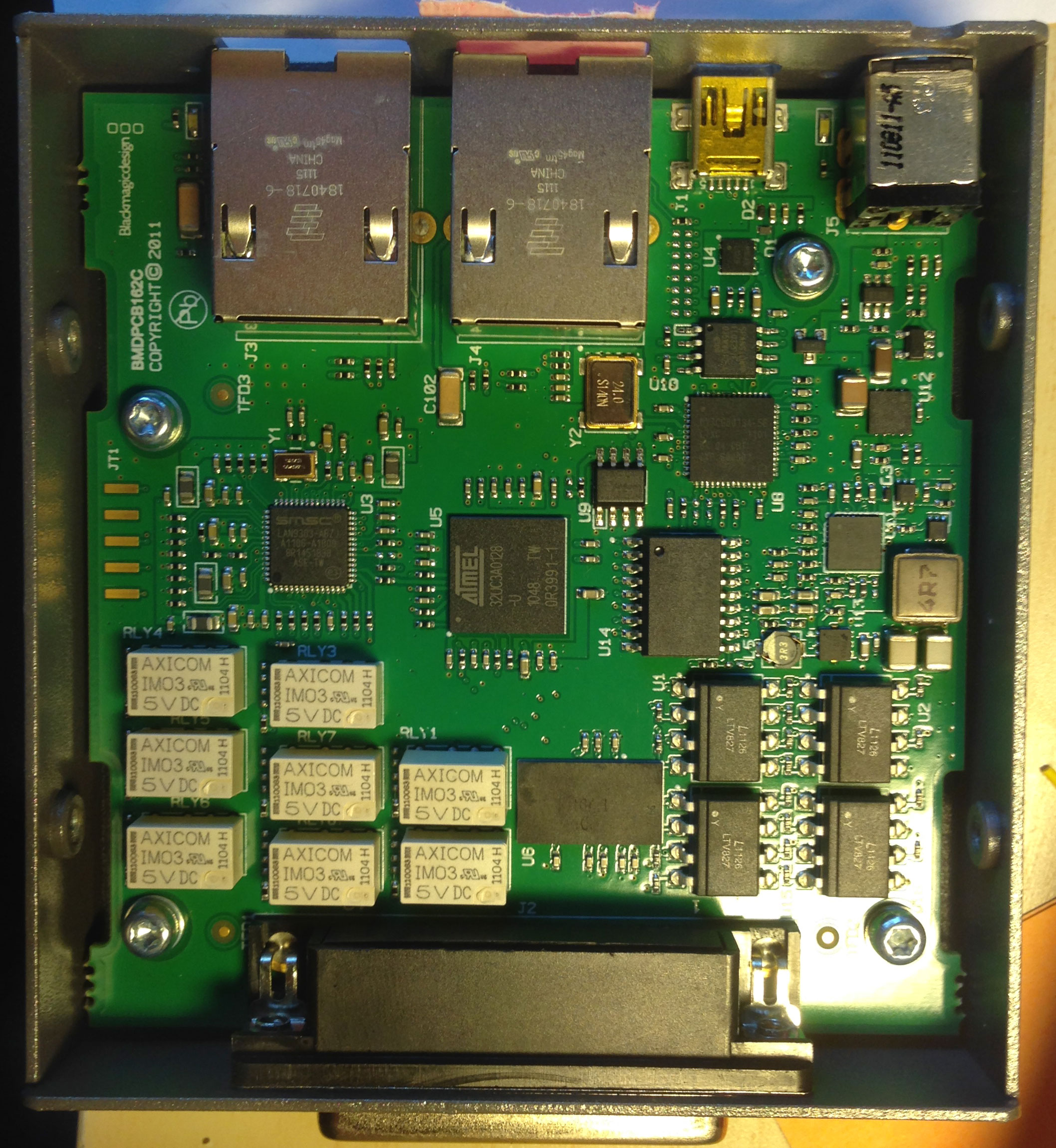 All parts are soldered on the top of the PCB.
Main processor: ATMEL 32UC3A0128, 32 bit, external SRAM interface, USB interface, Ethernet MAC 10/100 Mbps interface
Dual-Optocoupler (4x): LITEON LTV827
AXICOM IM03 Relay (8x)
Three Port 10/100 Managed Ethernet Switch: Microchip LAN9303-ABZJ, with Single MII/RMII/Turbo MII
SRAM, Marking D9DHX (MT48LC16M16A2BG-7E?, 256Mb, 133 MHz)
Hi-Speed USB Peripheral Controller: Cypress CY7C68013A-56
Texas Instruments ULN2803A Darlington Transistor Array
32 MBit Flash Memory, Spansion 25FL032P1F, SPI bus
2x TE Connectivity AMP 1840718-6
One interesting finding from this teardown is that the device features a full 3-port ethernet switch. It is therefore safe to use the second ethernet port to connect additional devices without the risk of collisions on L1.